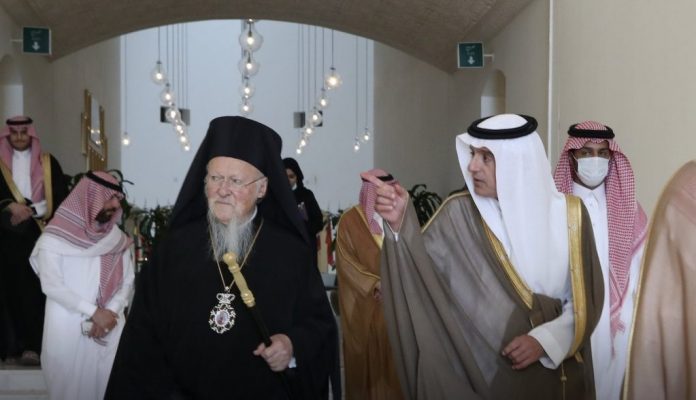 His All-Holiness Ecumenical Patriarch Bartholomew participated in the Forum for Promoting Common Values among the Followers of Religions, which took place on 10-12 May, 2022, in Riyadh, Kingdom of Saudi Arabia, at which he delivered a keynote address at the beginning of the proceedings of the international conference.
In his address, the Ecumenical Patriarch underlined that an "essential function of religion is peacemaking" and added that "in our times, the credibility of religions largely depends on their commitment to peace". And he underlined that "given the tremendous contemporary challenges, the most appropriate way to peace and reconciliation is sincere interreligious dialogue and mutual respect".
His All-Holiness was accompanied by His Eminence Senior Metropolitan Emmanuel of Chalcedon, the Third Patriarchal Deacon Kallinikos and Archon Mr. Panteleimon Vigas.