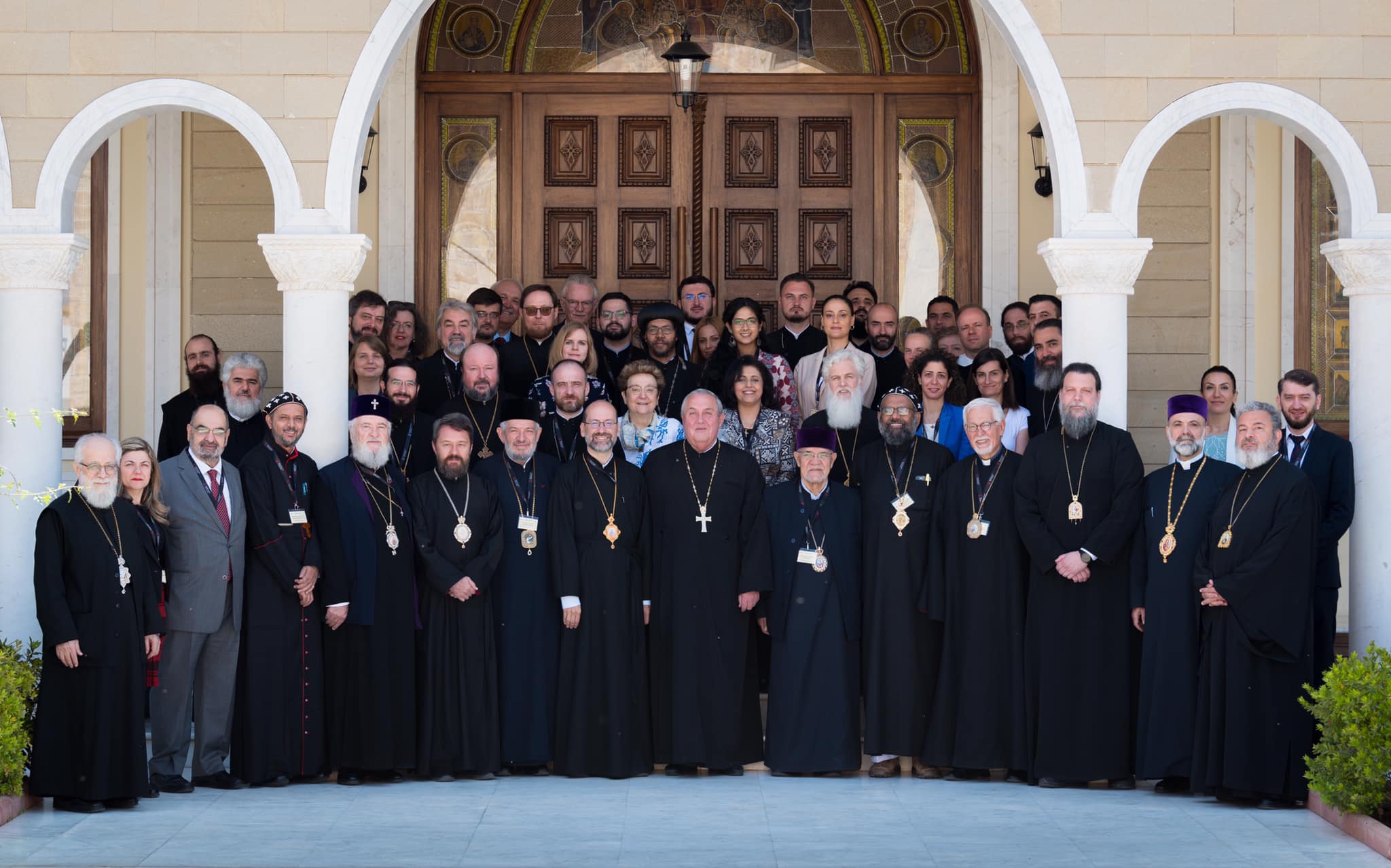 Fifty-two delegates representing 20 Eastern and Oriental Orthodox World Council of Churches member Churches participated in the Pre-Assembly Consultation in Paralimni, Cyprus, on 9-16 May, 2022 in preparation to the WCC 11th Assembly to be held in Karlsruhe, Germany from 31 August to 8 September 2022. Since 1983, the WCC has convened an Inter-Orthodox Pre-Assembly Consultation prior to its Assemblies. The purpose of this year's Consultation in Cyprus was to articulate the Orthodox perspective on the theme of the Assembly, 'Christ's love moves the world to reconciliation and unity', prepare the delegates for their fullest participation, and express their expectations of the upcoming Assembly and life in the WCC and beyond.
Cypriot presidential commissioner Photis Photiou shared an opening welcome, commending the Orthodox churches for coming together, and thanking the World Council of Churches for providing "an open platform" for dialogue and for listening to one another. The local host of the meeting, H.E. Metropolitan Vasilios of Constantia and Ammochostos (Orthodox Church of Cyprus), also shared words of welcome and reflected on the ongoing quest for reconciliation. He thanked those attending for their willingness to work toward a vision for the assembly.
The Primate of the Church of Cyprus, Archbishop Chrysostomos II, welcomed members of the WCC Inter-Orthodox Pre-Assembly at his residence in Nicosia, Cyprus, on 12 May, the Feast of Saint Epiphanius. The meeting acknowledged contributions from the Church of Cyprus to the ecumenical movement, as well as the aspiration of Churches to see a united island, partitioned as result of the Turkish invasion in 1974.
The delegates approved a report of the Consultation that will be shared with all Eastern and Oriental Orthodox member churches and offered it as an Orthodox contribution to the 11th Assembly for the wider ecumenical fellowship, in which they stated stated their "grave concern over the armed conflict in Ukraine that has already claimed many people's lives" and being "unanimous in condemning the wars", calling "upon all the parties involved in the conflicts to do everything within their power for the urgent establishment of peace and for ensuring safety in Ukraine, Russia, Europe, and the whole world."