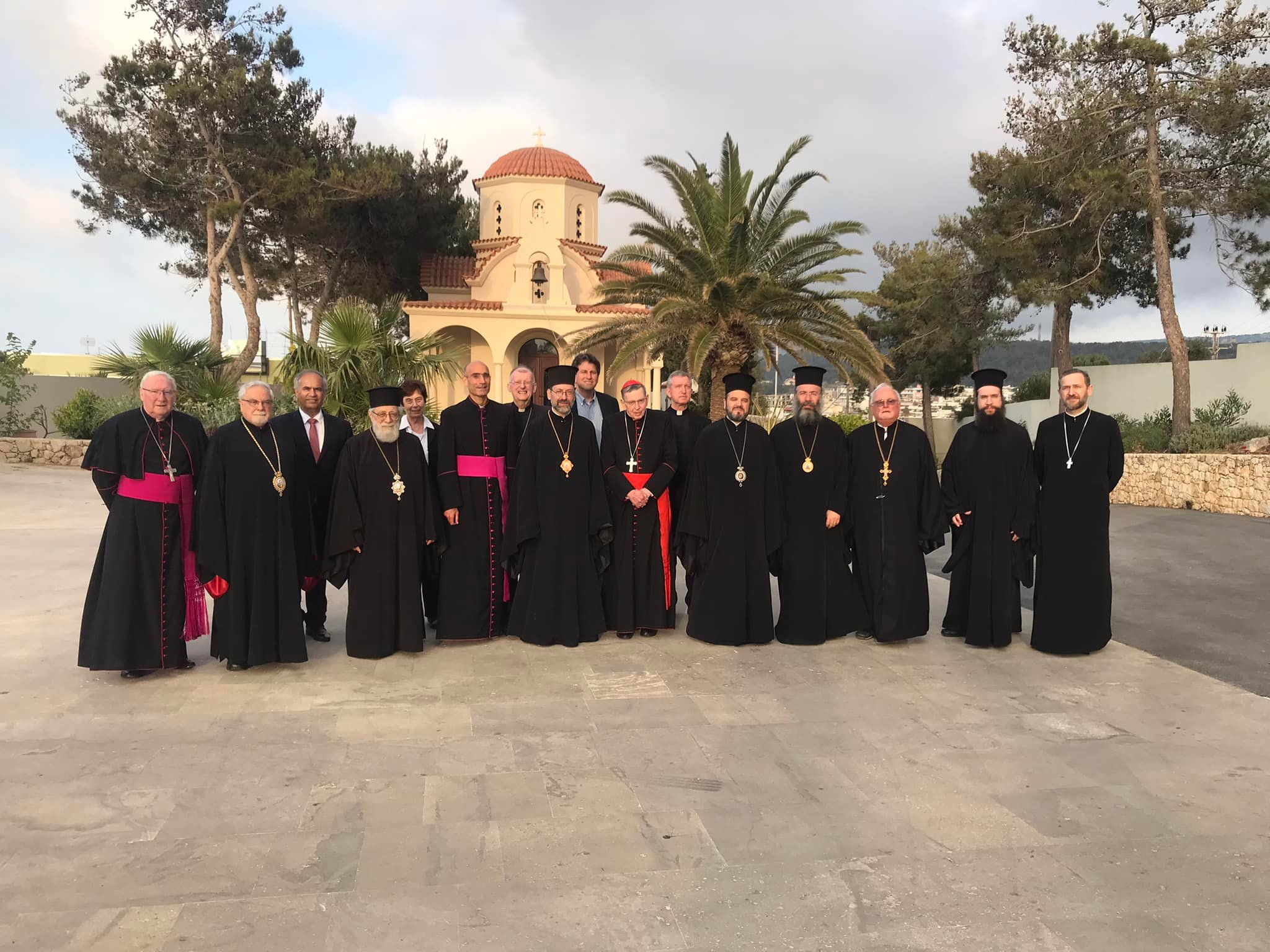 After an interruption of two years due to the pandemic, the Coordinating Committee of the Joint International Commission for Theological Dialogue between the Roman Catholic Church and the Orthodox Church, under the co-presidency of Cardinal Kurt Koch, president of the Pontifical Council for promoting Christian Unity, and Archbishop Job of Telmessos, Ecumenical Patriarchate of Constantinople, met from 16 – 20 May 2022, at the Conference Center Theomitor of Rethymno (Crete, Greece). The Committee was generously and fraternally hosted by Metropolitan Prodromos of Rethymno and Avlopotamos.
The Committee completed the revision of the draft text entitled, "Primacy and Synodality in the Second Millennium and Today" to be presented to a Plenary Session of the Joint International Commission, expected to take place in 2023.
Gravely concerned about the tragic war in Ukraine and the many victims and refugees, the Members prayerfully invoked God's peace upon that country and its people.
At the end of the meeting the Members of the Committee paid a visit to Archbishop Eugenios of Crete, who praised the work done and expressed encouragement for the future of Catholic-Orthodox dialogue.