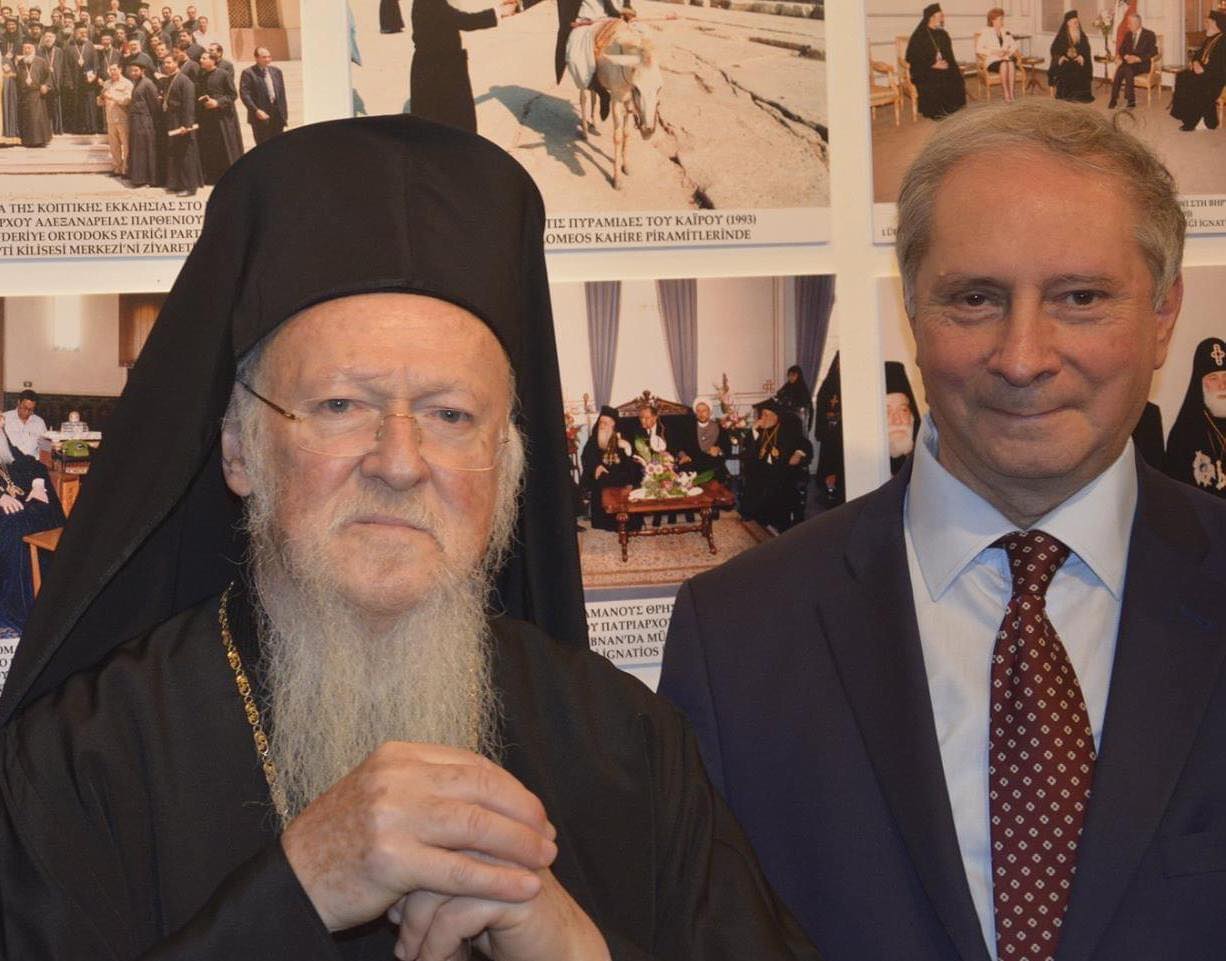 The late Nikos Manginas, official photographer of the Ecumenical Patriarchate, passed away on 10 April 2021, in the morning, in his room at the Phanar. His All-Holiness Ecumenical Patriarch Bartholomew, informed of the sudden death of his close collaborator, performed a memorial service for the rest of his soul immediately after the Divine Liturgy, which he presided from the throne.
Later, the Patriarchal Court headed by the Grand Prime Chancellor Theodoros, assisted by Archimandrite Gregory, Chief Secretary of the Holy and Sacred Synod, and Grand Archimandrite Agathangelos, escorted the remains of the late Nikos Manginas, performing a memorial service in the courtyard of the Patriarchate, in front of the Patriarchal Church. The funeral service of the late Nikos Manginas will be held on Tuesday 13 April at noon at the Sisli Cemetery in Istanbul.
Nikos Manginas, a native of Constantinople, loved the art of photography from his very young age. Already from his youth, he recorded with his lens the life of the Ecumenical Patriarchate, of the Greek Diaspora, and the daily life on the two shores of the Bosphorus. As a student of the Zographeion High School, he participated in a photography competition on the theme of the old city of Constantinople, and won a special prize. As a young man, he started collaborating with Greek and foreign magazines and newspapers that published his photo reports. For the last 30 years, he has systematically captured the action and work of His All-Holiness Ecumenical Patriarch Bartholomew, accompanying him on his pastoral visits around the world.