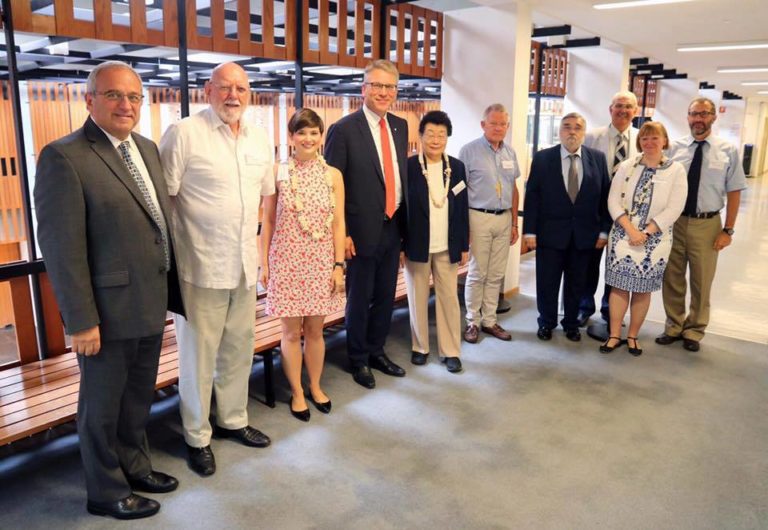 On 21 August 2017, the World Council of Churches 70th Anniversary Coordination Committee met in Geneva at the Ecumenical Centre to discuss the program of festivities schedule in 2018.
WCC general secretary Rev. Dr Olav Fykse Tveit said: "We are approaching the 70th anniversary of the WCC, and we shall discuss our plans for this important dimension to what we do in 2018. Through the entire history of the WCC, there has been a commitment to work for both the unity of the Church and the common service and witness for justice and peace in the world."
The members of the WCC 70th Anniversary Coordination Committee present at the meeting were WCC General Secretary Rev. Dr Olav Fykse Tveit, WCC President for Asia Rev. Dr Sang Chang, WCC President for Europe Archbishop Emeritus Dr Anders Wejryd, Vice Moderator of the WCC Central Committee H.E. Metropolitan Prof. Dr Gennadios of Sassima, Member of the WCC ex comm and central committee; moderator of the ECHOS Youth Commission Rev. Martina Viktorie Kopeckà, former WCC colleague Dr Guillermo Kerber, former WCC colleague Rev. Dwain Epps and WCC Staff members: Mr Stanley Noffsinger, Ms Marianne Ejdersten and Mr Georges Lemopoulos.
The historical roots of the World Council of Churches are found in student and lay movements of the 19th century, the 1910 Edinburgh world missionary conference, and a 1920 encyclical from the Ecumenical Patriarchate suggesting a "fellowship of churches" similar to the League of Nations. Leaders representing more than 100 churches voted in 1937-38 to found a World Council of Churches, but its inauguration was delayed following the outbreak of the second world war.