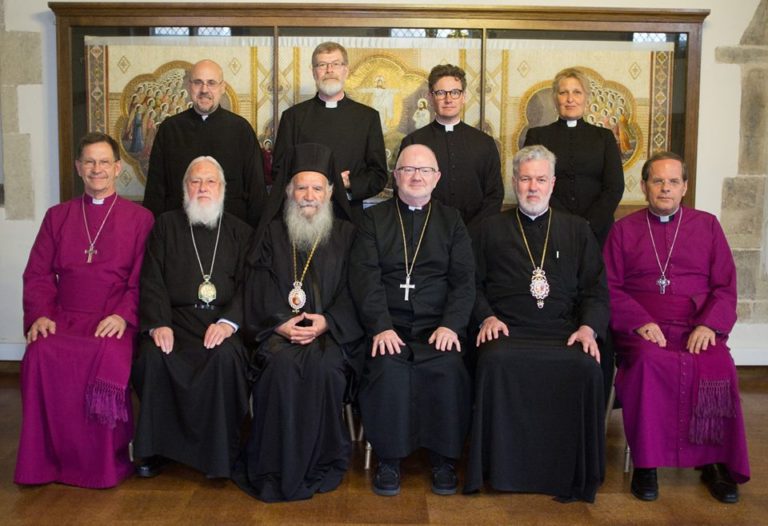 On Tuesday, June 27, 2017 informal talks between the Ecumenical Patriarchate and the Anglican Communion took place in London at Westminster Abbe, to exchange views on issues of common interest and specific positions of the two Churches.
The Orthodox delegation headed by His Eminence Archbishop Gregorios of Thyatira and Great Britain and consisted of Metropolitan Athenagoras of Belgium, new co-chairman of the International Dialogue between the Orthodox Church and the Anglican Communion, Metropolitan Kallistos of Diokleia and Protopresbyter Christos Christakis, secretary of the Official Dialogue.
The delegation of the Ecumenical Patriarchate informed the Anglicans of the Holy and Great Council of the Orthodox Church held in Crete in June last year, and many other events of interorthodox and ecumenical interest.
On Wednesday, June 28, 2017 a preparatory meeting took place between the two co-chairs of the official dialogue, namely Metropolitan Athenagoras of Belgium and Archbishop Richard Clarke, head of the Anglican Church of Ireland, together with the secretaries Protopresbyter Christakis Christos (Orthodox ) and the Reverend John Gibault (Anglican).
The next meeting of the Anglican-Orthodox Dialogue will take place on the island of Malta in October this year and will discuss the issues of environment and euthanasia.