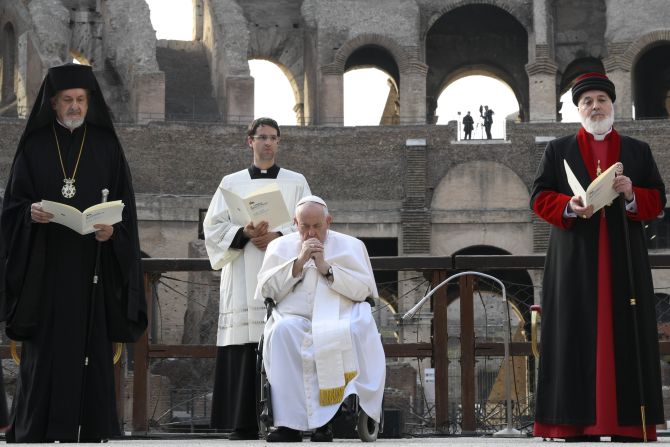 The International Meeting of Dialogue and Prayer for Peace among World Religions "The Cry For Peace" took place in Rome on 23-25 October 2022 under the initiative of the Community of Sant'Egidio. The meeting was held on two levels:
– The conference at the 'La Nuvola' Congress Centre in Rome, which opened in plenary on 23 October with the voices of great representatives of the political-institutional world: Andrea Riccardi, Italian President Sergio Mattarella, the French President Emmanuel Macron and Mohamed Bazoum from Niger, a key country in the fight against jihadism and the transit of migrants. These voices were echoed by those of religions: Cardinal Matteo Zuppi, the French rabbi Haim Korsia, the secretary of the Islamic World League, Al Issa, together with young witnesses to the tragedy of the war in Ukraine. On 24-25 October, a series of forums addressed highly relevant issues, such as the ecological question, migration, the value of saving lives, the war that challenges Europe, and more religious topics, such as prayer, the Word of God, and a common Easter, a crucial theme of ecumenical dialogue. Speakers included His Eminence Elder Metropolitan Emmanuel of Chalcedon from the Ecumenical Patriarchate.
– The ceremony of Prayer for Peace at the Colosseum on 25 October, with the presence of Pope Francis and representatives of world religions.
This event was not only born as a reaction to the current moment of war, but was also connected to a long history of commitment of Sant'Egidio for peace, as also signified by the 30th anniversary of peace in Mozambique, celebrated a few days ago. The current situation in the world, in fact, called for new ways of dialogue, in a common effort to imagine an alternative to the current scenario of war and build peace.