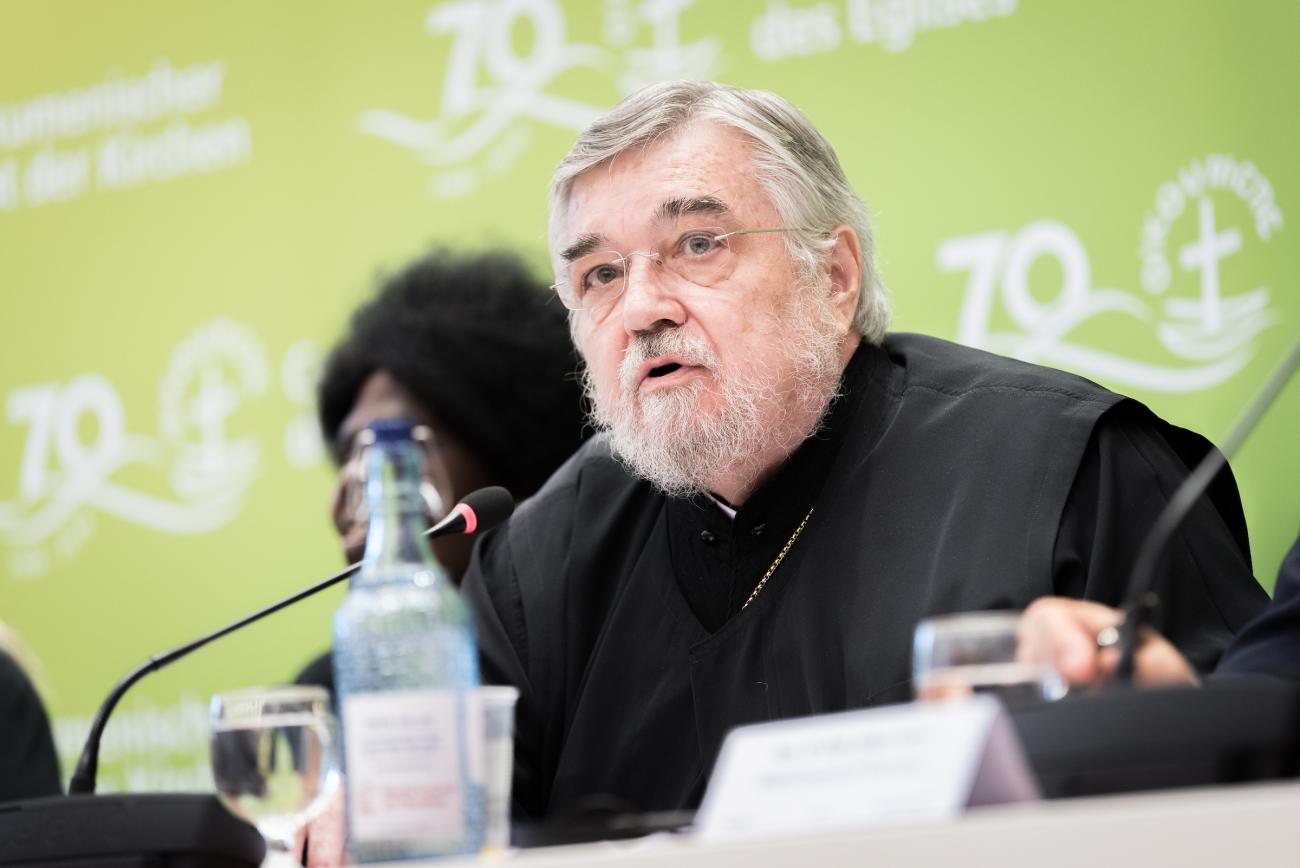 His Eminence Metropolitan Gennadios of Sassima, Vice-moderator of the World Council of Churches Central Committee, passed away on 1 June 2022 at the age of 70 years. Metropolitan Gennadios of blessed memory was recently hospitalized in Thessaloniki, where His All-Holiness Ecumenical Patriarch Bartholomew visited him during his last pastoral visit.
Metropolitan Gennadios Limouris was born on 27 July 1951 in Thessaloniki. He had studied at Saint Sergius Orthodox Theological Institute in Paris and hold a doctorate in Theology from the University of Strasbourg (France). He was a professor of Orthodox theology and canon law in various universities. He has been ordained bishop on 1 June 1997 at the Patriarchal church of Saint Georges at the Phanar.
In addition to being vice-moderator of the WCC Central Committee, Metropolitan Gennadios has served as a member of the presidium and of the governing board of the Conference of European Churches. He has been a member of the WCC Executive and Central Committees since 2002. From 1983-93, he was a staff member of the WCC's Faith and Order secretariat in Geneva. He has been vice-moderator of the WCC's Faith and Order Commission from 1998-2006.
He was also co-president of the Joint International Theological Dialogue between Orthodox and Lutheran, member of the Joint International Commission for Theological Dialogue between Orthodox Church and the Roman Catholic Church of which he has been co-secretary for many years and co-chairman of the Orthodox and Methodist and Baptist theological preparatory committee.
His funeral took place on 3 June 2022 at the Holy Hermitage of Timios Prodromos of Akritochori  in Greece, where he was buried, in presence of Dr Agnes Abuom, WCC central committee moderator, who extended condolences to the Ecumenical Patriarchate and the wider ecumenical family.