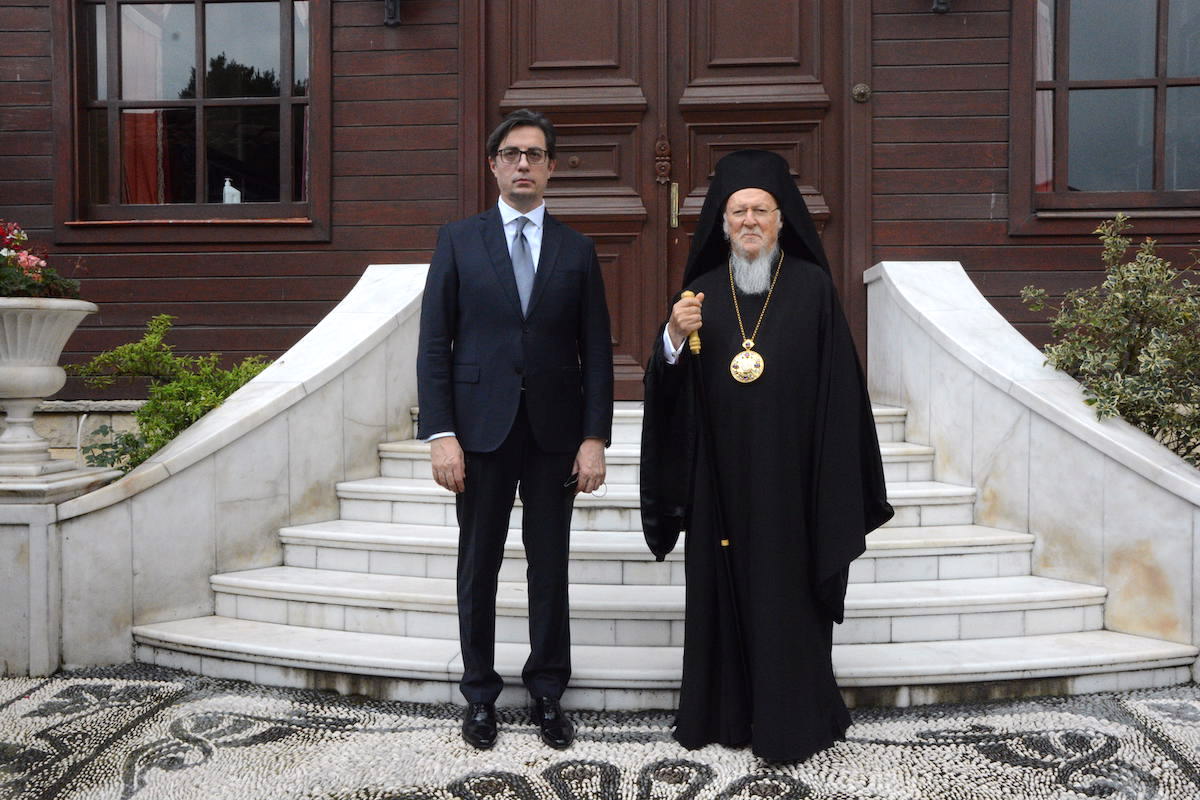 The President of the Republic of North Macedonia, Stevo Pendarovski, visited the Ecumenical Patriarchate on 19 June 2021. The president, who was accompanied by high-ranking officials of the Presidency and the Consul General of Northern Macedonia in Istanbul, Aktan Ago, were welcomed by the Grand Protosyncellus Theodoros and Archimandrite Grigorios, Chief Secretary of the Holy Synod, along with the clergy of the Patriarchal Court.
Afterwards, Mr. Pendarovski and the members of his delegation visited the patriarchal church, and were then received by His All-Holiness Ecumenical Patriarch Bartholomew, who expressed his delight at the president's visit to the Ecumenical Patriarchate. Pendarovski said he had been to the Ecumenical Patriarchate in the early 2000's, accompanying the then president of his country as a member of his staff.
The meeting, which took place in a cordial atmosphere, was attended by Elder Metropolitan Emmanuel of Chalcedon, Grand Protosyncellus Theodoros, Archimandrite Grigorios, Chief Secretary of the Holy Synod, and Grand Syncellus Iakovos, as well as the president's associates. It was followed by a private meeting between the Ecumenical Patriarch and the president, who exchanged views on issues of mutual interest. The Ecumenical Patriarch thanked President Stevo Pendarovski for his visit and for the interesting discussion they had.