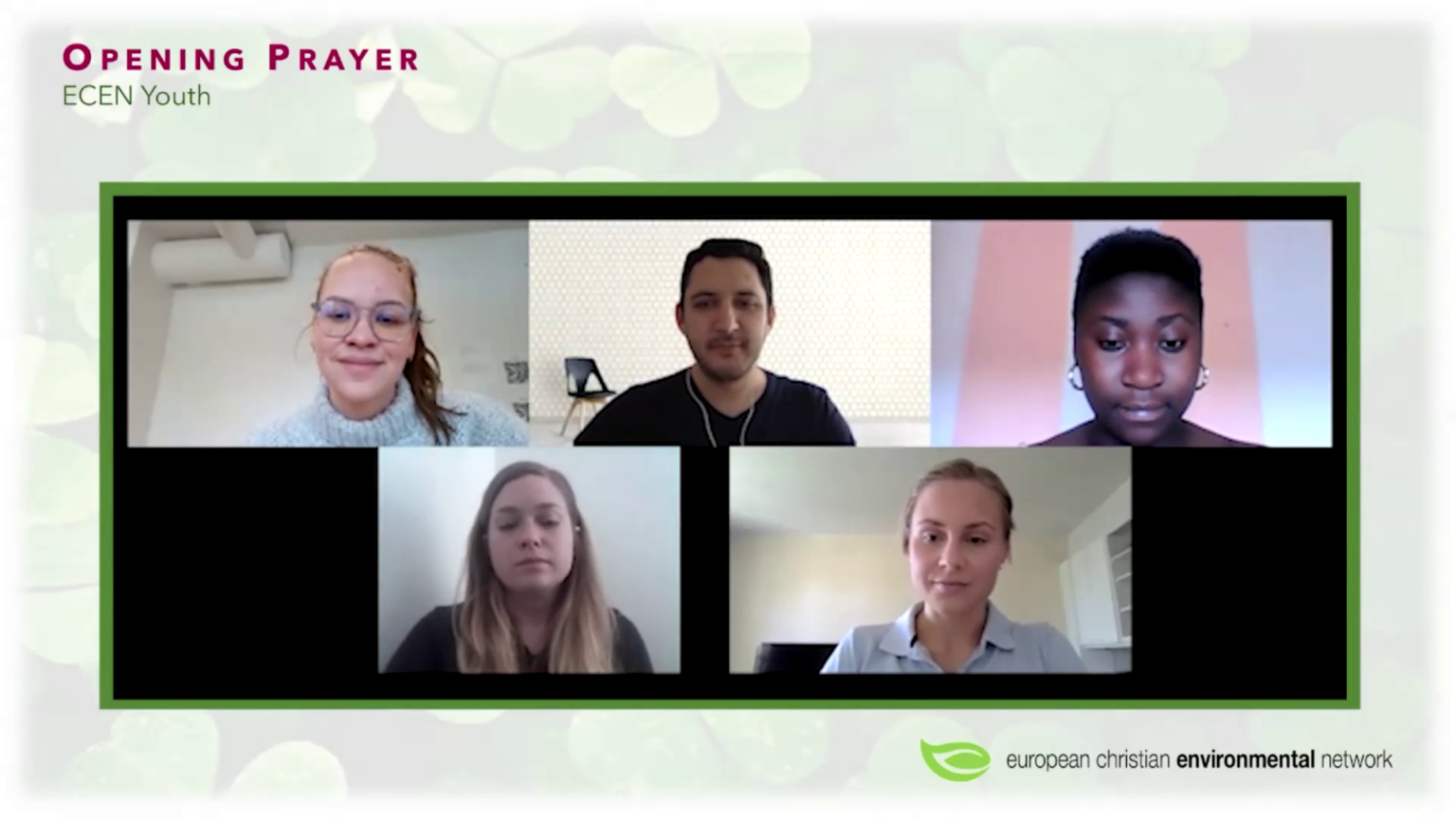 The virtual Assembly of the European Christian Environmental Network (ECEN) was held online from 31 May to 1 June 2021 addressing the theme "Reconciled with Creation: A Call for Urgent Action on Climate and Biodiversity". The ECEN Assembly brought over 200 participants from Europe and beyond. The event highlighted responses to climate change and efforts for a sustainable future with an ethical dimension, addressing questions of individual and collective freedom, as well as pursuit of justice and responsibility for the future.
The Assembly also highlighted practices from European churches addressing environmental concerns, and advocating for supportive governance. European Christian youth played a vital role at the assembly, where environmental initiatives from youth were especially honoured. "Reconciliation with the earth cannot be separated from corporeality and is closely linked to the care of and reverence for life," said Bishop Jochen Cornelius-Bundschuh from the Protestant Church in Baden, and keynote speaker at the assembly. "In struggle for reconciliation with the earth, churches are obliged to contribute the theological concept of an interruption of the instrumental, solely purpose-oriented way of thinking and acting. They will advocate long-established social practice of Sunday, which publicly celebrates a good life within the framework of an 'economy of enough' namely the recognition of individual dignity, a reconciled and sustainable community and the uplifting care of creation," he added.
"Orthodox theology calls humanity to develop an ascetic ethos which implies moderation, sobriety and self-control," said Archbishop Job of Telmessos from the Ecumenical Patriarchate, who reflected from an Orthodox point of view. "The ascetic way of life promoted by Orthodox theology and spirituality suggests moderation, through the practice of fasting among many other things, as well as by cultivating a sense of solidarity for the entire creation," added Archbishop Job.
General Secretary of the Conference of European Churches (CEC) Dr Jørgen Skov Sørensen in his greetings reminded participants of the Third European Ecumenical Assembly in Sibiu "lit by the fire of a 'green agenda' making environmental concerns a top priority for the churches. "I wish to highlight the role of churches, of the ecumenical movement, initiating this discourse and insisting on it even before it became everybody's choice," he said.
General Secretary of the Council of European Bishops' Conferences (CCEE) Rev. Martin Michalíček expressed appreciation for the ECEN Assembly in contributing towards a sustainable future. "It is my deep wish that this event brings more enthusiasm in the work for harmony between mankind and nature, harmony between us and God, and harmony among all people in building the brotherhood that is rooted in our Creator."
The assembly also featured panel with open dialogue and sharing with Andy Atkins of A Rocha UK, Sven Giegold, member of European Parliament Germany, András Huszár of the Green Policy Centre, Hungary and Zélie Peppiette from European Commission. The European Christian Environmental Network provides a Europe-wide platform for cooperation among churches in responding to environmental challenges and protecting the creation. ECEN works closely with the Conference of European Churches, promoting sharing, cooperation, action and theological reflection across different countries and traditions.