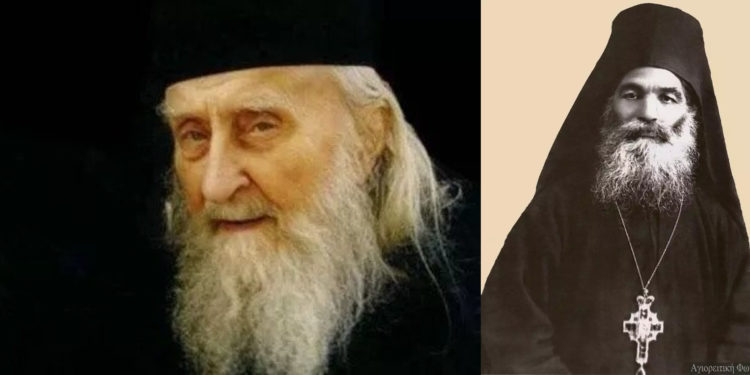 The Holy Synod of the Ecumenical Patriarchate decided on 28 November 2019 to canonize Elder Ieronymos of Simonopetra and Elder Sophrony of Essex.
Saint Ieronymos of Simonopetra was abbot of the Simonopetra Monastery on Mount Athos and the superior and Spiritual Father of the metochion of this monastery in Athens dedicated to the Ascension.
Saint Sophrony of Essex was born into a Russian Orthodox family in Moscow in 1896. He embarked on a successful career as a painter in Paris. After a brief period of theological study in Paris, he left for the Mount Athos in Greece, where he spent fifteen years in a monastery and seven years as a hermit. There, he became the spiritual son of a simple monk, Elder Silouan. Elder Sophrony Sakharov is best known as the compiler and editor of the writings of Saint Silouan the Athonite (1866–1938), canonized in by the Ecumenical Patriarchate in 1988. In addition to the biography of Saint Silouan the Athonite, Archimandrite Sophrony also wrote His Life is Mine, On Prayer, and his spiritual autobiography, We Shall See Him As He Is, all of which have established him as a master of the spiritual life throughout the Orthodox world and beyond. He is also the founder of the Patriarchal and Stavropegic Monastery of St. John the Baptist in Tolleshunt Knights, Essex, England.