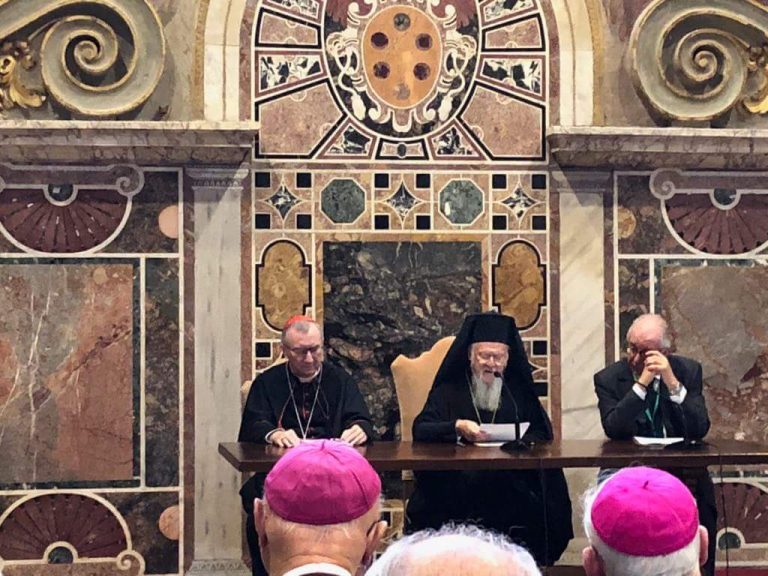 His All-Holiness Ecumenical Patriarch Bartholomew visited Rome on 23-26 May 2018 to give an address at the conference New Policies and Life Styles in the Digital Age, held on the 25th anniversary of the Centesimus Annus pro Pontifice Foundation.  His addressed focused on the fields of economy and ecology, of science and technology, and of society and politics.
The Ecumenical Patriarch stressed that "today, we are facing a serious crisis and its social outcomes on a global scale. We regard this worldwide crisis as a crisis of solidarity, an ongoing process of desolidarization, which puts the very future of humanity at risk. It is our deep conviction, that the future of humanity is related to the resistance against this crisis and the establishment of a culture of solidarity."
During his visit to Rome, the Ecumenical Patriarch had a private meeting with Pope Francis, as well as a meeting with Pope Emeritus Benedict.  On 23 May, the Ecumenical Patriarch visited the Roman Basilica dei Santi XII Apostoli, where he venerated the relics of the apostles Sts. Phillip and James Brother of the Lord.