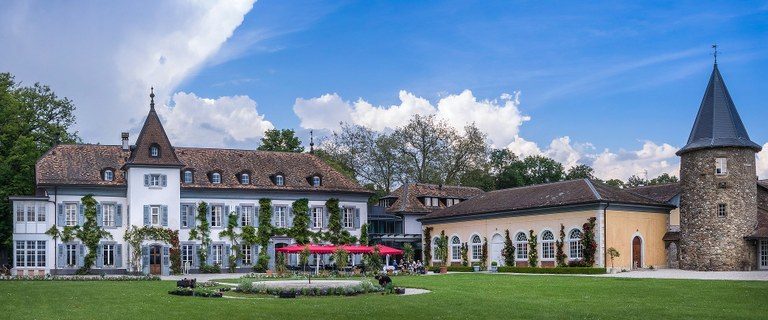 During the weekend of 30 September to 2 October the WCC's Ecumenical Institute of Bossey has host a series of events to celebrate seventy years of ecumenical formation, including an evening to meet present students on 30 September, an open house on 1 October with prayers in the Bossey chapel, guided tours of the campus, meetings with Bossey students and faculty, an ecumenical marketplace, alumni reunions and an evening concert, as well as presentations and discussion on "Peace-Building and the Role of Religions".
For the occasion, a book on the history of the Ecumenical Institute at Bossey, entitled The Story of Bossey: A Laboratory for Ecumenical Life, has been released by the WCC Publications and launched on 1 October.
The highlight of the celebrations was the exceptional lecture by Prof. Dr Ahmad al-Tayyeb, the Grand Imam of Cairo's Al-Azhar mosque and university, on "The Role of Religious Leaders in Achieving World Peace". On that occasion, a Joint Communique was issued by the delegations representing the World Council of Churches and the Muslim Council of Elders.