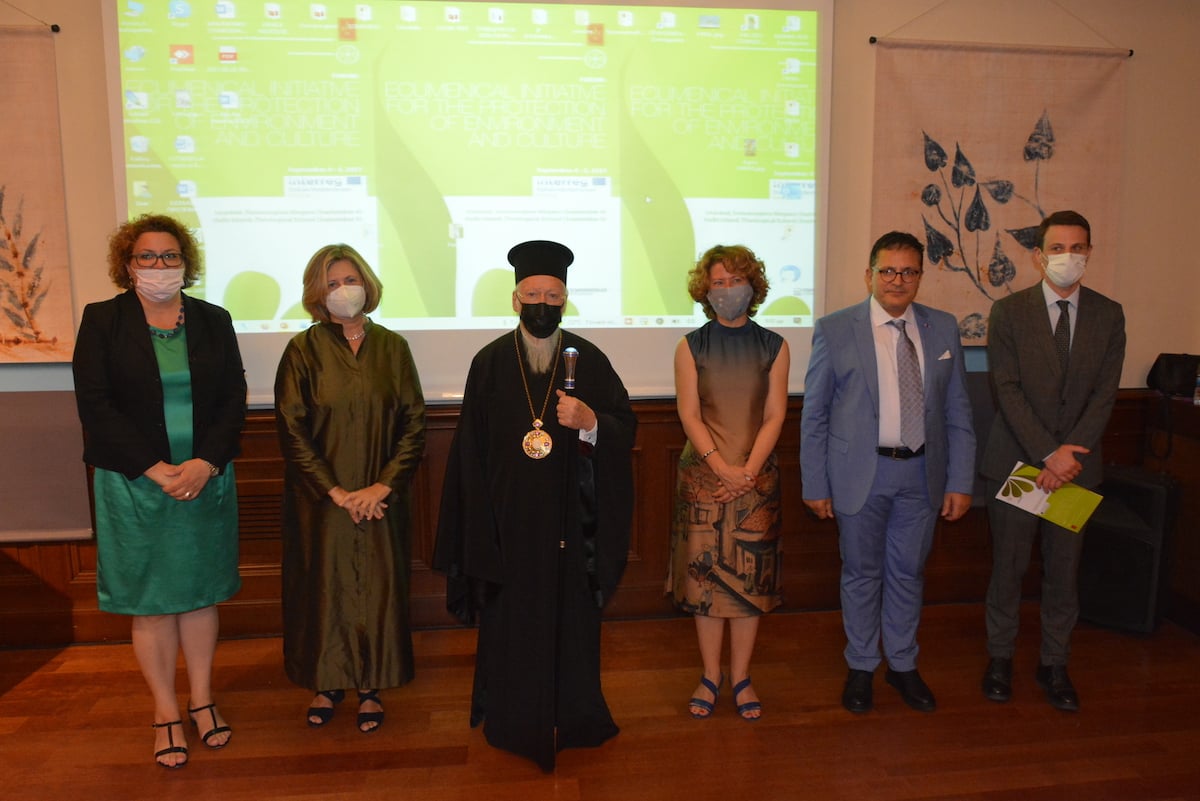 His All-Holiness Ecumenical Patriarch Bartholomew inaugurated on 4 September 2021 the Forum on Ecumenical Initiatives for the Protection of the Environment and Culture, organized by the European Center of Byzantine and Post-Byzantine Monuments in collaboration with the Ecumenical Patriarchate at the Consulate General of Greece in Istanbul.
In his opening remarks, His Holiness said that humanity continues to experience the painful environmental and social effects of the global ecological crisis, and made particular reference to the Ecumenical Patriarchate's environmental initiatives, which aim to raise awareness of globalization and the direction of the protection and preservation of the Creation of God as a whole. "The ecological initiatives of the Ecumenical Patriarchate have inspired parliaments, universities, ecological organizations, other Churches and religions" said the patriarch. The efforts of the Ecumenical Patriarchate contributed to the integration of ecological issues into ecumenical and interfaith dialogues.
His All-Holiness and the participants were welcomed by Mrs. Georgia Sultanopoulou, Consul General of Greece, and addressed by Professor Natalia Poulou, Chairman of the Board of the European Center of Byzantine and Post-Byzantine Monuments, by Dr. Flora Karagianni who presented the program "Monuments in Nature. A Creative Co-existence", in the framework of which the Forum took place and Dr. Charalambos Hotzakoglou, Chairman of the Board of the Society for Cypriot Studies. Two exhibitions were launched under the title: "Nature in Art". The proceedings of the Conference continued at the Theological School of Halki.