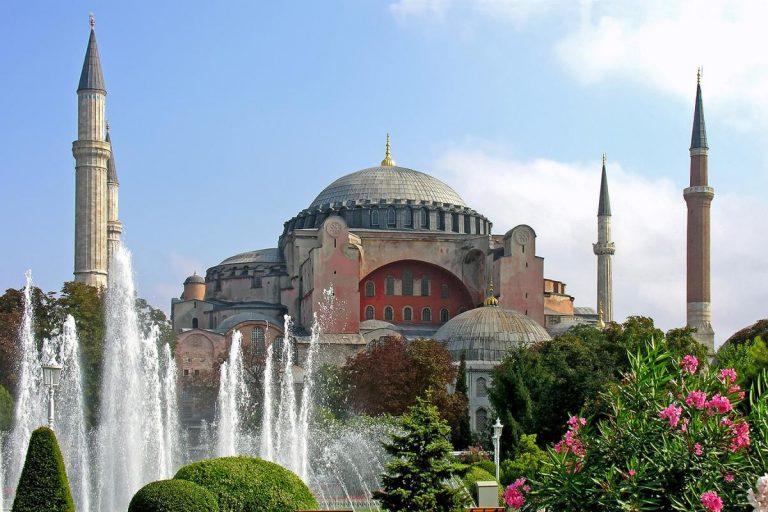 The Lutheran World Federation (LWF) has cautioned that Turkish President Recep Tayyip Erdoğan's recent decree designating the Hagia Sophia museum into a mosque undermines the significance of "a publicly shared space" that "symbolizes openness and inclusiveness."
In a letter to President Erdoğan sent on 15 July, 2020, LWF General Secretary Rev. Dr Martin Junge called for a process of dialogue and consultation to reaffirm the world cultural heritage "as a space for interreligious dialogue and understanding that points to our common humanity."
Hagia Sophia brings "Christians and Muslims as well as people of other faiths or no faith at all into a deep understanding of the past and its influence on the present and the future," Junge wrote.
Hagia Sophia stands as a symbol encouraging all the "good efforts of local and global faith leaders seeking to build bridges, forge mutual understanding and work together for the sake of humankind and creation," Junge added.
The general secretary highlighted "a great risk of this decree stoking animosity and antagonism, emboldening still very prevalent hateful populist or nationalistic rhetoric globally" that may also affect both Christians and Muslims especially where they are minorities.
He underlined LWF's strong support for interfaith dialogue and cooperation that transforms society for the good of all people, saying this has inspired collaboration with "Muslim brothers and sisters in our life-saving humanitarian and development work." Hagia Sophia, he said, stood as a symbol for such an approach to affirm each other's shared humanity."
LWF's call to preserve the shared heritage was also the focus of a joint letter that Junge and LWF President Archbishop Dr Panti Filibus Musa wrote to His All Holiness the Ecumenical Patriarch Bartholomew I on 14 July. Expressing solidarity with the head of the Eastern Orthodox Church, the Lutheran leaders said the decree to re-open the museum for Muslim prayer had caused "a lot of anguish" and challenged the "openness and cooperation" the museum represents. They emphasized LWF's call for "a process of dialogue that reaffirms the potential for unity that Hagia Sophia represents.
In their letter to the Ecumenical Patriarch, Musa and Junge referred to the nearly 40 years of ecumenical dialogue between the LWF and the Orthodox Church. They reiterated LWFs "deep commitment to the role of the church in the public space" and to "all our brothers and sisters in the Orthodox Church."