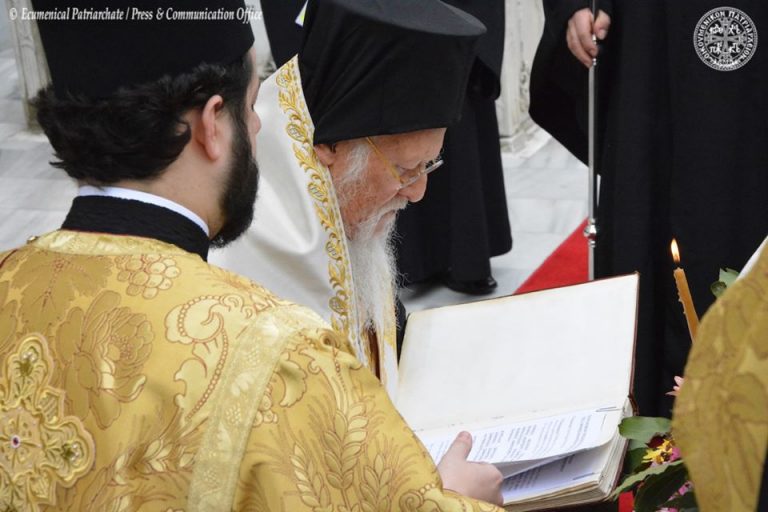 World Council of Churches (WCC) acting general secretary Rev. Prof. Dr Ioan Sauca invites all member Churches to observe a global prayer day on 14 May 2020. The joint initiative with the members of the Higher Committee of Human Fraternity, of which the WCC is part, is calling for "prayer and supplication" to God for an end to the COVID-19 pandemic.
In calling for worldwide prayer, the committee stated in the invitation: "Each one, from wherever they are and according to the teachings of their religion, or faith, should implore God to lift this pandemic off us and the entire world, to rescue us all from this adversity." The committee's call also emphasizes the importance of asking God "to inspire scientists to find a cure that can turn back this disease, and to save the whole world from the health, economic, and human repercussions of this serious pandemic." The committee is suggesting a day "for fasting, works of mercy, prayers, and supplications for the good of all humanity." The Higher Committee of Human Fraternity was established last year as a concrete response to the Document on Human Fraternity signed in Abu Dhabi,  February 2019.
The Ecumenical Patriarchate has also been invited to join in prayer by the Higher Committee of Human Fraternity and agreed to do so. The Ecumenical Patriarchate calls all his children all over the world to pray especially on Thursday, 14 May, for overcoming the crisis, for treating patients, to strengthen the doctors, nurses, volunteers and all those involved in this sacred endeavor. Last February the "International Commission on Human Fraternity" invited His All-Holiness to the anniversary conference organized in Abu Dhabi. In his speech, the Patriarch highlighted the important role that religions can play in promoting in world peace and respect for human dignity, in a spirit of solidarity and the preservation of fundamental freedoms.