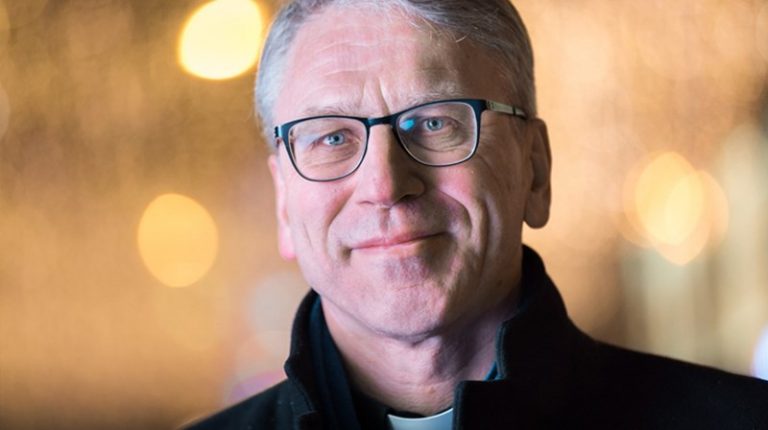 The Bishops' Conference of the Evangelical Lutheran Church of Norway has nominated World Council of Churches general secretary Rev. Dr Olav Fykse Tveit as its new presiding bishop. There is an overall college of bishops behind the nomination. There is only one nominee for the position, as the regulations allow.
The nomination is now being forwarded to the National Church Council, which is responsible for the further process until the appointment. The National Church Council has arranged for appointment at its meeting in Trondheim on 30-31 January 2020.
The Rev. Dr Olav Fykse Tveit was elected general secretary of the World Council of Churches in August 2009, and was re-elected to a second term in July 2014. At the time of his nomination, Tveit was the general secretary of the Church of Norway Council on Ecumenical and International Relations (2002-09).
Before taking up the post of general secretary, Tveit served the WCC as a member of the Faith and Order Plenary Commission and as a co-chair of the Palestine Israel Ecumenical Forum core group.
Tveit is an ordained pastor in the Church of Norway and has served as a parish priest.