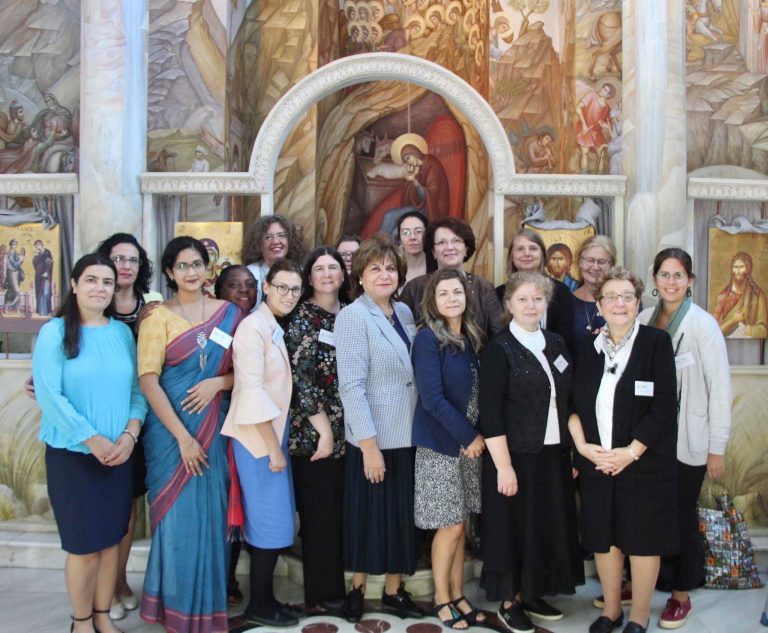 A consultation took place in Durres, Albania on 3-7 October 2019, bringing together Eastern Orthodox and Oriental Orthodox women involved in the work of the World Council of Churches since the 10th WCC Assembly in Busan (Korea) in 2013. The Orthodox women participating in the Consultation were members of the WCC governing bodies, commissioners or advisors within WCC programmes, resource persons and WCC female staff. They shared their ecumenical experiences and discussed the Orthodox women's agenda towards the 11th WCC Assembly to be held in Karlsruhe (Germany) in 2021.
Participants attended the Sunday Divine Liturgy at the Resurrection of Christ Orthodox Cathedral of Tirana and had an official hearing from His Beatitude Archbishop Anastasios of Tirana, Durrës and All Albania. Anastasios discussed extensively with them the role of contemporary women in the Church by sharing insights from the liturgical life in the Orthodox Church of Albania where women have very active roles.
Ruth Mathen, from the Malankara Orthodox Syrian Church and the Christian Conference of Asia, reflected that Orthodox women, situated in their uniquely different and independent communities and contexts, have developed over time their own resources and toolkits to confront the challenges they face. Prof. Dimitra Koukoura, representing the Ecumenical Patriarchate and a WCC Central Committee member, expressed appreciation as well. Margarita Nelyubova, representing the Moscow Patriarchate, also a WCC Central Committee member, expressed appreciation for the opportunity the women had to map their way forward with regard to joint witness and service in the WCC, and also on further inter-Orthodox cooperation.