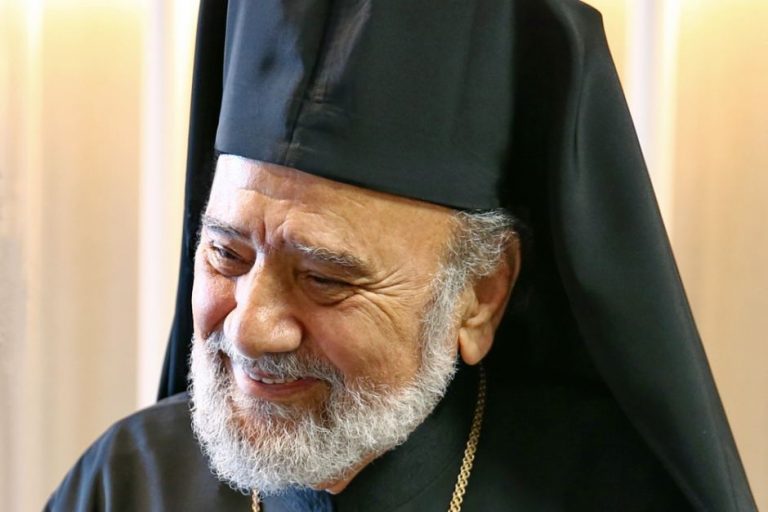 The Archbishop of Australia Stylianos Harkianakis died following a lengthy illness in Sydney on 25 March 2019. He was born in Rethymno, on the island of Crete, Greece on 29 December 1935. He studied theology at the Theological School of Halki near Istanbul and graduated in 1958. He was ordained a deacon in 1957 and a priest in 1958. He completed postgraduate studies in systematic theology and the philosophy of religion at the University of Bonn in Germany from 1958 to 1966. He had among his professors Joseph Ratzinger (later Pope Benedict XVI). The subject of his doctoral thesis was "The Infallibility of the Church in Orthodox Theology", analyzing the correlation between infallibility and conciliarity of the Church.
In 1965, whilst still completing his postgraduate studies, Stylianos Harkianakis was appointed Professor of Theology at the University of Athens. In 1966, he was appointed abbot of the Holy Patriarchal Monastery of Vlatodon, in Thessaloniki. He was a founding member, and later vice-president and president, of the Patriarchal Institute of Patristic Studies within the monastery. From 1969 to 1975, he lectured in systematic theology at the University of Thessaloniki.
In 1970, he was elected the Titular Metropolitan of Militoupolis (whilst remaining in the Holy Monastery of Vlatadon) as exarch in matters concerning Northern Greece and Mount Athos. In 1975, he was elected Archbishop of Australia and Exarch of Oceania. He taught Orthodox theology and spirituality at Sydney University since 1975. In 1986 he became the inaugural dean of St Andrew's Orthodox Theological College where he also served as Lecturer in Systematic Theology.
Archbishop Stylianos has represented the Ecumenical Patriarchate in Assemblies of the World Council of Churches and in bilateral Dialogues. He was the co-chairman of the Mixed International Commission for the Theological Dialogue between the Roman Catholic and the Orthodox Church from 1980 until 2003. He also participated in the International Commission for Anglican-Orthodox Theological Dialogue.
.