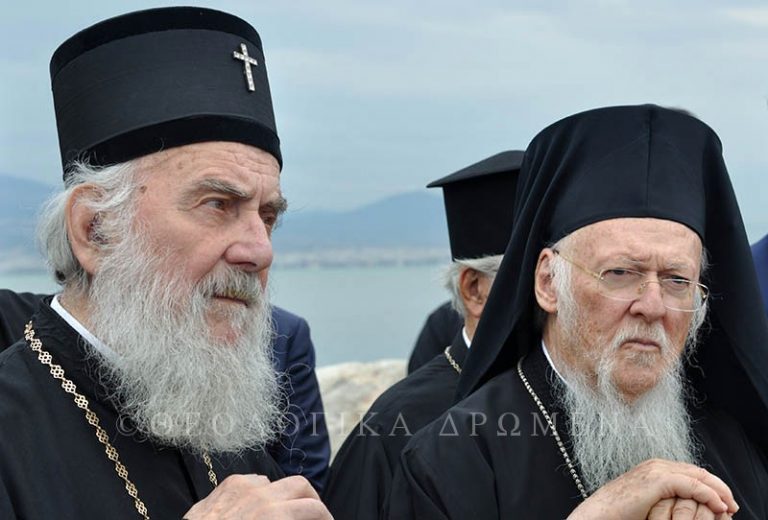 His All-Holiness Ecumenical Patriarch Bartholomew, within the framework of his visit to the Metropolis of Neapolis and Stavroupolis, on the occasion of the 100th anniversary celebrations since the end of the First World War, in the afternoon of Saturday 29 September 2018, had a meeting with His Beatitude the Patriarch Irinej of Serbia. The two Patriarchs had a long and fruitful conversation regarding inter-Orthodox matters, in the spirit of mutual understanding and brotherly love.
The meeting was attended by His Eminence Metropolitan Barnabas of Neapolis and Stavroupolis, the Grand Archdeacon Theodoros and Archon Theodoros Giangou, Dean of the Faculty of Theology of the Aristotle University of Thessaloniki.
On Sunday 30 September, the two Primates will concelebrate the Divine Liturgy and a memorial for the repose of souls of all the soldiers (Serbian, Russian, French, British, Italian, and Greek) who have heroically fallen for peace.