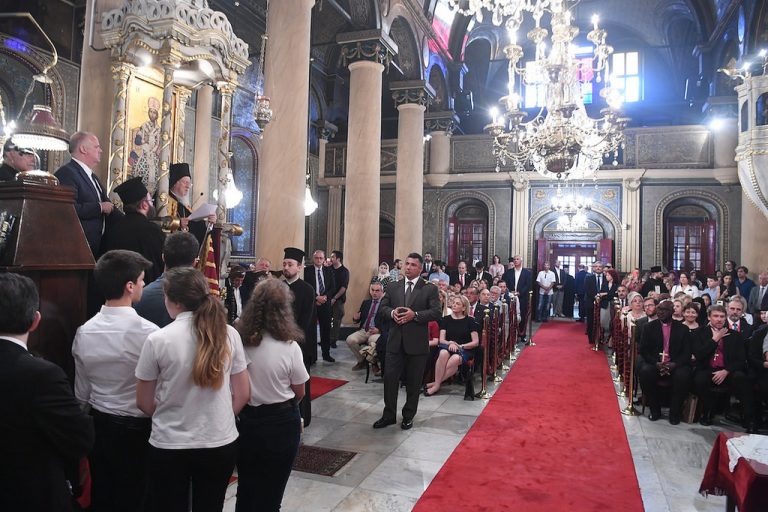 In commemoration of the Feast of Bartholomew the Holy Apostle—patron saint of Ecumenical Patriarch Bartholomew—His All-Holiness presided over Great Vespers at the Holy Monastery of Zoodochos Peghe in Baloukli on the evening of Sunday, June 10, 2018, as well as the Divine Liturgy at the Venerable Patriarchal Church of St. George the following morning.
Members of the Holy and Sacred Synod, together with Hierarchs of the Ecumenical Throne, were present in prayer for both days of the solemn celebration. Among others in attendance were also various Hierarchs, Church representatives and clergy from throughout the world, a delegation from the Lutheran World Federation, as well as foreign diplomats serving in the City and Ankara.
Following the conclusion of the services, the Patriarch greeted the multitude of faithful that came from near and afar to express their heartfelt wishes and prayers. Furthermore, after the celebration of Great Vespers on Sunday evening, His All-Holiness held a Trisagion service in commemoration of the blessed memory of Bartholomew the Imbrian of Koutloumousi, Teacher of the Genos (1772-1851).