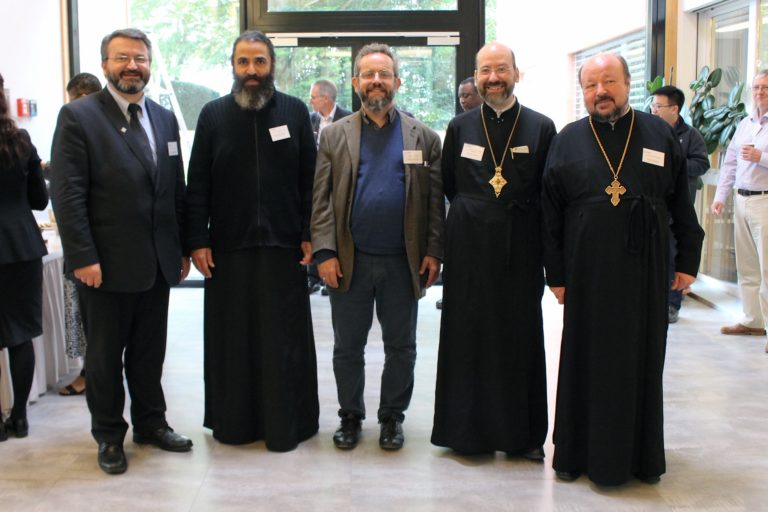 A network meeting of Ecumenical Officers was organized by the World Council of Churches on 16-19 September 2017. Some forty professionals working on ecumenical relations, sometimes referred as "the motor engineers of the Ecumenical Movement", coming from different member Churches in Africa, Asia, the Caribbean, Europe and the Middle East as well as North and South America, gathered in Geneva, Switzerland for their four-day meeting which took place at the WCC's Ecumenical Institute at Bossey and at the Ecumenical Centre.
The meeting afforded them an opportunity to learn more about the various programmes of the World Council of Churches as well as from each other. Various staff members of the WCC and partner organizations based in Geneva presented them their work. Special sessions were dedicated to the presentation of the document on "Ecumenical Diakonia", the program of the WCC 70th anniversary, the upcoming World Mission Conference (Tanzania, 2018) and the preparation of the next WCC Assembly of 2021.
Among the Orthodox, representatives from the Ecumenical Patriarchate, the Patriarchate of Antioch and from the Churches of Russia, Romania and Cyprus, as well as from the "Orthodox Church in America" attended the meeting.