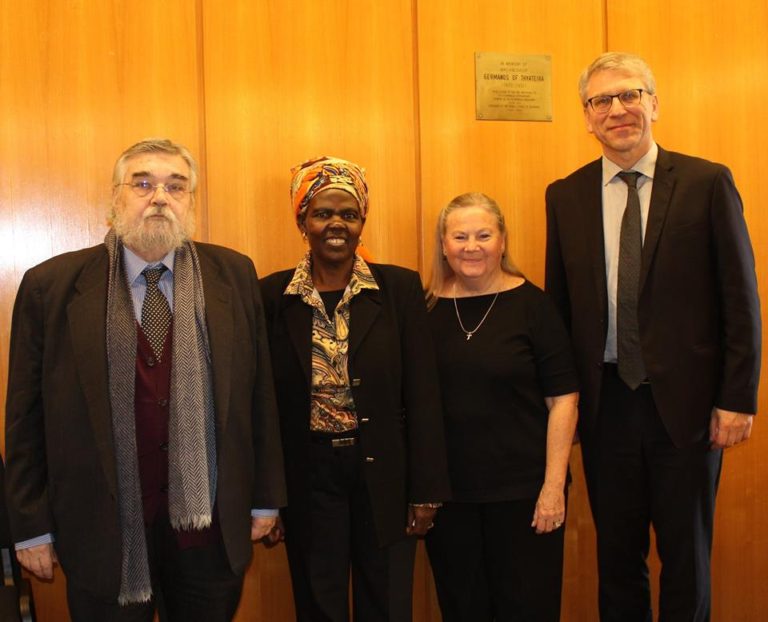 The leadership of the World Council of Churches (WCC) Central Committee met in Geneva on 14-15 March 2017 to prepare for the Executive committee meeting to be held in June in Geneva. The WCC continues to focus on its pilgrimage of justice and peace, preparations for the 11th Assembly in 2021 as well its upcoming 70th anniversary. The WCC was formed in October 1948 in Amsterdam. During 2018, the WCC fellowship will not only celebrate significant milestones in the history of the WCC but also continue to address modern injustices and the ongoing struggle for a just peace.
The Central Committee leadership includes Dr Agnes Abuom, moderator, Metropolitan Prof. Dr Gennadios of Sassima and Bishop Mary Ann Swenson, both vice-moderators of the WCC Central Committee and the General Secretary Rev. Dr Olav Fykse Tveit.
The WCC Central Committee, which meets every two years, is elected during the WCC assembly to serve as the chief governing body of the WCC until the next assembly. It is responsible for carrying out the policies adopted by the assembly. On the agenda this time: reports from the Commission of the Churches of International Affairs, the WCC Mission Conference in Tanzania 2018, update from Faith and Order, joint meeting with ACT Alliance in Uppsala 2018 on Ecumenical Diakonia,  mid-term evaluation, evaluation of the EHAIA programme, WCC-EAA and the implementation plan of the WCC-EAPPI evaluation, financial reports including preliminary results for 2016, Income Development and an update on the Real Estate Development Project.